On July 29, 2015, Microsoft officially released the Windows 10 operating system. Unknowingly, 9 years have passed. In order to help this new system be accepted and popularized by users as soon as possible, Microsoft promised that users who were using older versions of Windows could upgrade to Windows 10 for free.
On June 24, 2021, Microsoft released Windows 11. This free benefit is still retained, allowing all Windows 7 and 8.X users to upgrade to Windows 10 or Windows 11 for free. Upgrading to Windows 11 is preferred.
According to Microsoft's initial announcement, the free upgrade benefit will end on July 29, 2016. However, Microsoft did not strictly implement this plan. Users can still download the new Windows 10 or Windows 11 ISO image file. Install it on a machine running an older version of Windows operating system and upgrade it in disguise.

Generally speaking, if users are subjectively willing to upgrade to the latest version of the Windows operating system, it is actually still free.
It has been two years since Windows 11 was released. Maybe everyone is used to this "free benefit". In addition, it is estimated that many friends are still using the old version of Windows 7 or Windows 10 system. Now the editor would like to solemnly remind you Everyone: This free upgrade benefit will end soon.
Recently, a notice that Microsoft sent to its partners on September 20 was exposed (Figure 2). The original text is as follows:
"Microsoft's free upgrade offer to Windows 10/11 ended on July 29, 2016. The installation path to get the free upgrade to Windows 7/8 (to Windows 10/11) has also now been removed. Currently upgrading from Windows 10 to Windows 11 is still free."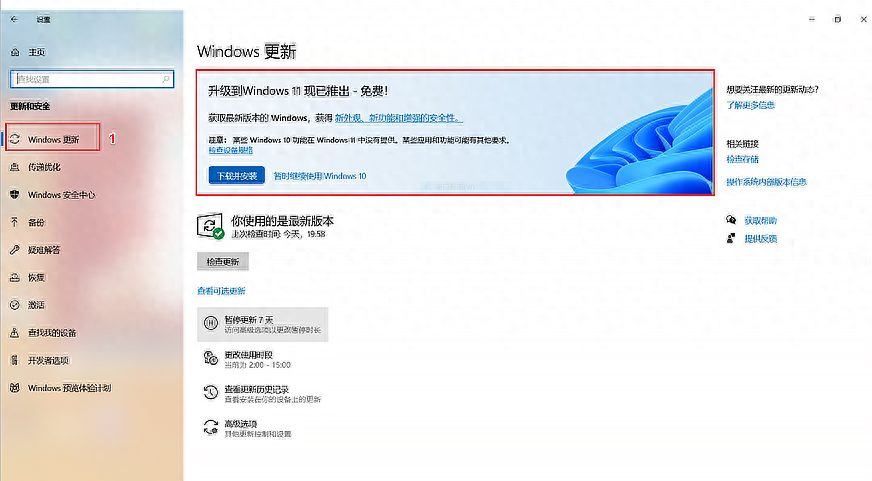 In addition to this part, Microsoft also reminded users in the notice that upgrading Windows 11 needs to meet various minimum system requirements, such as supporting TPM2.0, etc. I believe everyone is already familiar with these. These are not the focus of this article. This article focuses on the former.
This notice means that Microsoft may take various measures in the future to detect and restrict users who are using Windows 7/8 from free upgrades to Windows 10 and Windows 11. By then, these users will need to pay if they want to upgrade again.
As of now, this free upgrade benefit still exists. It is unclear when Microsoft will start to strictly implement this plan and what measures it will take to detect and prevent it. Therefore, friends who are still using the old version of Windows and have not yet upgraded to Windows 11 and are still hesitant should hurry up. This free benefit may end at any time.